This newsletter was sent to our mailing list earlier this month and many have asked that it be posted here on the website.  To sign up for the newsletter, please enter your email in the box over on the right.  No spam, I promise!
This month's newsletter is unashamedly aimed at my tourism colleagues in Florida. I'm not usually given to being political (This is not political on party lines) but recent proposals to discontinue State support for Visit Florida and local Destination Marketing Organizations is a major concern for anyone even remotely connected to the industry.
The proposals, by Speaker of the Florida House, go further than removing funding from Visit Florida but wish to dismantle and abolish the organization totally.
For those of you in other US States, and indeed in other countries, you should be aware of this issue as it could be coming to your area too. Many politicians, world wide, fail to recognize the benefits of tourism to both their economies and to the benefit of mankind generally. Not only does travel "broaden the mind" but tourism promotes understanding of cultures and enables peoples to just get on with each other.
But back to Florida.
In 2015 Florida welcomed 106.6 million out of state and international visitors. The international travelers came from 190 different countries. This means that one in five international visitors to the whole USA come to Florida.
Those visitor's sending supported 1.4 million jobs in the state and every 76 visitors supports 1 job. They spent an average of $300 million per day in 2015 – a total of $108.8 billion, which in turn generated $11.3 billion in sales tax.
We have had six straight years of record tourism spending.
For every $1 that the state of Florida invests in tourism, $3.20 in tax revenue is generated. That's a 320% return on investment. Where else could you legally generate that sort of return?
If the proposals to defund Visit Florida go ahead, then tourism figures will suffer. Just a 5% drop in visitors would mean a loss of $5.5 billion in revenue, $563 million in taxes and a loss of 70,000 jobs.
Local fishing and tourist related industries (which is virtually every business in Northwest Florida – Remember the effects of the Oil Spill?) would all suffer. The Destin fishing fleet alone brings in $173 million in after value dollars to Okaloosa and Walton counties and the city of Destin. 90% of those dollars come from out of state tourists.
Colorado tried this and they lost 40% of their leisure traveler market over three years and revenues declined by $134 million.
Without the state and local taxes generated by tourism, each Florida household would have to pay $1,535 just to maintain the current level of government services.
We would also have to have State Income Tax, which we avoid currently. Tourists pay over 24% of sales tax, which is the sole reason we don't have a state income tax.
Please look at the infographic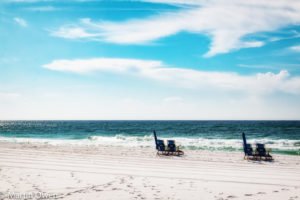 Other states have tried to cut tourism marketing.
Pennsylvania cut their budget in 2009 from $30 million to $7 million. Every $1 cut from the tourism budget cost $3.60 in lost tax revenue. From 2009 to 2014 Pennsylvania lost more than $600 million.
Washington State cut their budget from $7 million to $0 in 2011. Their competing state, Montana grew their tourists 70% faster than Washington.
Colorado cut their $12 million budget to $0 in 1993 and lost $1.4 billion in traveler spending within one year. Tax receipts declined by $134 million from '93 to '97. 18 years later Colorado still hasn't recovered their market share.
Increasing the tourism budget has increased travel spending in many states, for example –
California increased their budget $50.1 million and travel spending increased $32.4 billion.
Florida increased the budget $43.3 million and travel spending increased $30 billion.
Minnesota increased their budget $10.5 million and travel spending increased $3.5 billion.
New Mexico increased budget $4.6 million and travel spending increased $933 million.
(Figures from Roger Dow, Head of U.S. travel)
It is essential that the tourism industry in Florida – all members and all levels – get behind the action to save Visit Florida and indeed all the Destination Marketing Organizations. Failure to do so will result in critical loss of jobs, drastic loss of tax revenue, and severe hardship for tax payers in the State.
To cut funding to Visit Florida and other DMOs is bordering on insanity. No business person in their right mind would take this sort of action.
As a consultant to the tourism industry my advice – given free, gratis and for nothing – is to resist this move strenuously.